A new glass bridge come to us
SHENZHEN JIMY GLASS CO., LTD.
Original
2017-12-31 14:25:21
After a year and a half of construction, the Hongya Valley Glass Cable Bridge will be officially opened on December 24 in Pingshan County, Shijiazhuang, Hebei Province. The glass cable bridge across the two peaks, a total length of 488 meters, 4 meters wide (2 meters wide glass surface), the vertical drop of about 218 meters and the ground floor, the equivalent of standing 66-storey tower, the current world Longest, span the largest suspended glass cable bridge. Suspension bridge structure, all the bridge deck with transparent plastic
laminated glass
, thickness of 4 cm, extremely strong, for 600 people at the same time.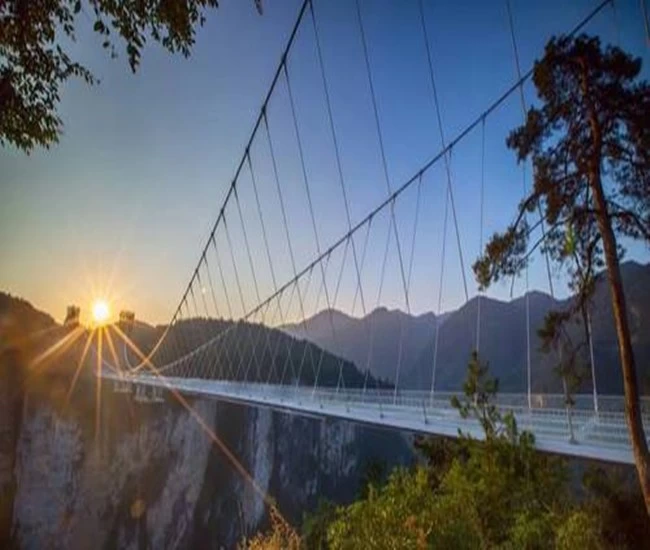 JIMY GLASS as one of the famous building glass manufacturers in China. We did all kinds of glass project around the world. Such as glass balustrade, glass curtain wall, glass floor etc. We always provide top quality glass for our clients. Custom cut size is available according to your requirement. If you have any inquiry about glass, please contact us without hesitation.