What are the characteristics of frosted glass?
SHENZHEN JIMY GLASS CO., LTD.
Original
2017-11-10 15:47:38

In the modern decoration, we can see the range of frosted glass is getting wider and wider. Frosted glass is play an important role in building material. It's widely used and price is very reasonable.With fingerprint free, acid etched glass offers a wealth of opportunities to architects, interior designers and decorators. Because of its consistent quality, durability and rich outlook, JIMY Glass acid etched glass creates a translucent satin appearance which obscures view while maintaining a high level of light transmittance.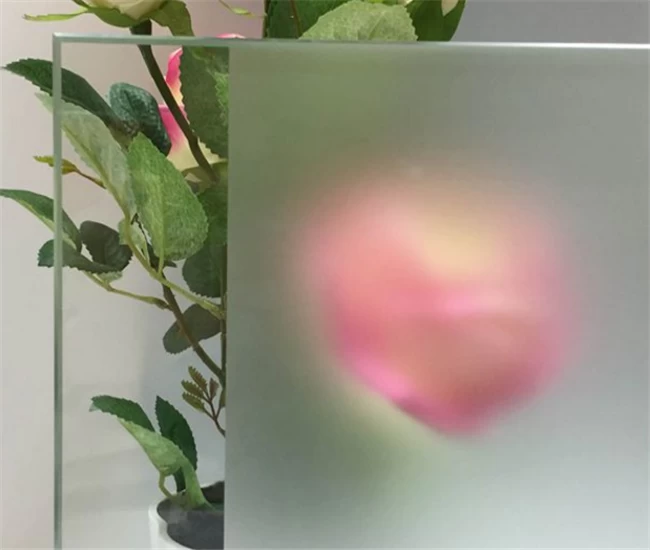 Characteristics of frosted glass:
1.Because frosted glass surface is rough, diffuse reflection of light and lighting and not perspective. It can make the indoor light soft and not glaring
2.Frosted glass is commonly used in concealed bathrooms, windows and doors glass, partition wall glass etc. When installing the glass, the frosted side should be outside to make sure the space is softer and full of beauty.
3.Glass door is a special kind of doors and windows, its features are determined by the characteristics of the glass itself. If you use frosted glass, it has translucent function.
4.About 30% of the energy in winter or summer heating or cooling is not stored outdoors, but through the windows and doors, the wall lost to the outdoor, the use of double-glazed glass door, then the insulation effect will be significantly improved than ordinary glass, so that not only unique to our home appearance, but also reflects the frosted glass door practicality.
SHENZHEN JIMY GLASS

as one of the famous building glass manufacturers in China. Producing very nice quality Acid Etched glass with competitive price. Available thickness is 4mm 5mm 6mm 8mm 10mm 12mm 15mm 19mm. Standard size is 1830*2440mm, 2140*3300mm etc and custom size is available. Please contact us any time for more