How to buy high quality tempered glass and tempered laminated glass for glass padel court project?
SHENZHEN JIMY GLASS CO.,LTD.
ORIGINAL
2019-06-22 14:41:31
How to buy high quality tempered glass and tempered laminated glass for glass padel court project?
Do you know the padel?
A rapidly popular sport all around the world which combined tennis and squash, originally originated in Mexico, and now developed from Spain to the world.
Padel court, only a small area can realize this sports and attract so many fans in the world.
What's the advantages of glass padel court?
1-Smaller area than traditional tennis court for construction
2-Easy installation and easy maintain
3-Save more building materials for construction
4-Suitable for all kinds of people to take part in this sports
Why so many padel courts use tempered glass or tempered laminated glass as protective wall?
1-See the situation inside of court more clearly
2-Easy clean and maintain, only use cloth with screen washer for maintain
3-Excellent ant- impact and durable performance
Do you know how to choose glass for padel court projects?
A Padel court dimension almost 10 meters * 20 meters (32'10'' * 65'7''), which often use glass wall like 10mm clear tempered glass, 12mm clear tempered glass, 13.52mm tempered laminated glass.
1-Very little impurities and bubbles in glass, ensure low self-explosion rate of glass
2-Zero chips on edges, and perfect flat surface of glass
3-Holes details must have very small errors for site installation smoothly <3mm
4-Use top quality of PVB film ensure laminated glass no delaminated
How can we quality control the high quality tempered glass and tempered laminated glass for glass padel courts project?
As a one of Chinese famous glass factory, we are always provide high quality glass to our very clients, quality is our business, we are strict on every step to ensure you can get the high quality glass from us, here share you our very strict glass inspection required for you reference as below:
| | |
| --- | --- |
| 10mm 12mm clear tempered glass | 13.52mm clear tempered laminated glass |
| Zero stripes | Strictly choose high quality PVB film |
| Zero chips on edges | Zero foggy areas in glass |
| Bubbles<0.5mm | Zero delaminated of glass |
| Perfect flat surface | Edge alignment between laminates <2mm |
| High safety and anti-strike | Alignment between two holes +-3mm |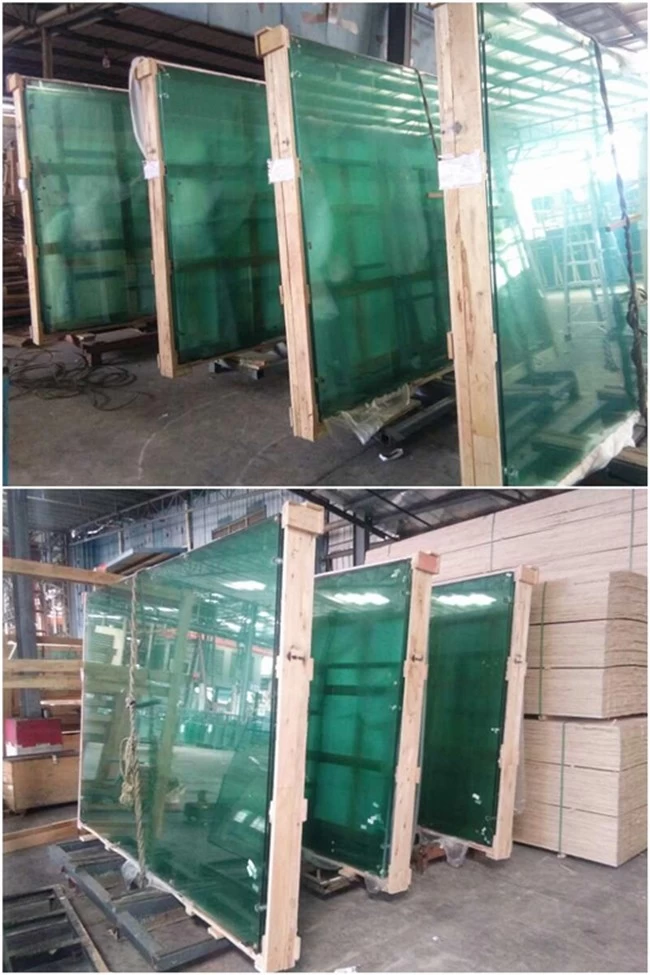 What about the difference between tempered glass and laminated glass?
Tempered glass:
1-Safety and production process not very difficult
2-Not highly cost, suitable for interior uses, high strength
3-Have self explosion rate and will lead broken
4-Good anti-impact performance for impact of padel ball
Laminated glass:
1-Very high safety but production process more difficult than tempered glass
2-Expensive than tempered glass, but suitable for exterior uses and anti bad weather
3-Also have self explosion rate, but the fragment do not fall when broken, easy dispose
4-Excellent anti-impact performance, support anti impact in varying degrees
Use specialized customized packaging for glass, and choose good condition screw for fixed the plywood, for ensure do not break glass edges and surface.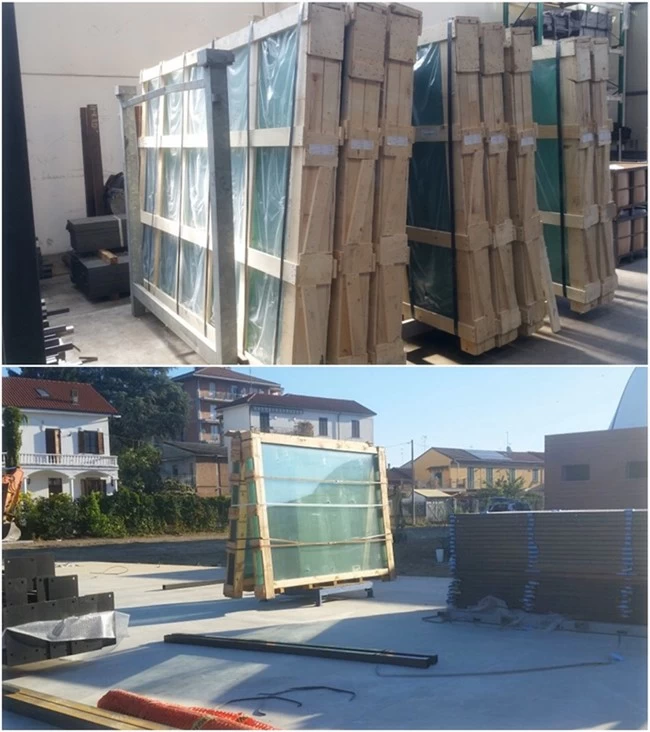 Below have several photos of our glass apply to padel court, we have different projects in the world.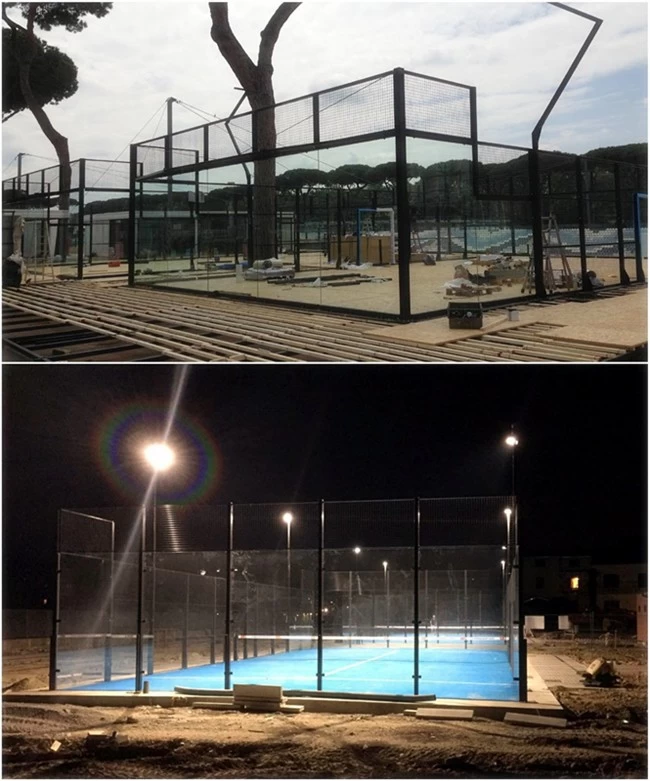 Let us know If you are have any questions or suggestion about the glass padel courts, please contact us to discuss more, we have our own research and development group which can provide you the professional suggestion and technical support on the glass.
If you are seeking a glass reliable supplier, please consider us, and send your detail requirements, warm welcome to visit us any time.