Browse Categories
Subscribe

Get email updates on new products
Anti-slip safety laminated glass for structural stair treads and flooring
Interlayer material: PVB or SGP
PVB Thickness: 1.14mm 1.52mm 1.9mm
SGP thickness: 1.52mm 2.28 mm 3.04mm
Glass floor are normally produced by 3, 4 or 5 layers laminated glass
- triple layers of PVB/SGP interlayer laminated glass, like 8+8+8mm 10+10+10mm 12+12+12mm 15+15+15mm
- Four layers PVB/SGP laminated glass, like 8+8+8+8mm 10+10+10+10mm 12+12+12+12mm 15+15+15+15mm
- Five layers PVB/SGP laminated glass, like 8+8+8+8+8mm 10+10+10+10+10mm 12+12+12+12mm 15+15+15+15mm
Colors:Clear or ultra clear
Glass type: Clear tempered laminated glass,silk screen laminated glass,tinted laminated glass,Acid etched laminated glass, special processed anti-slip laminated glass
Anti-slip safety laminated glass for structural stair treads and flooring
Non-slip glass is new kind of safety floor material. We could supply several types of glasses for floor, such as:Clear tempered laminated glass,silk screen laminated glass
Acid etched laminated glass, special processed anti-slip laminated glass
The result is attractive and durable anti-slip surfaces, characterized by striking designs.
Slip-proof  Acid laminated glass as a flooring option introduces new artitectural opportunities allowing designers to play with colors &light defining space.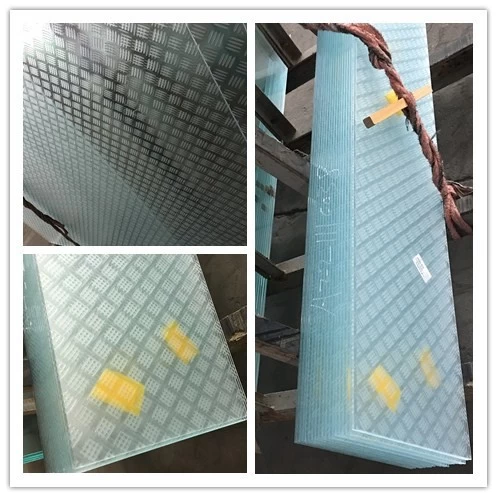 Why we choose the glass floor?
1.Safety for using,
2.long lasting, and no-easy to damage
3.Easy to clean.
4.With beauty and decorative effect.
Features:
1.Superior slip resistance
2.Obscures view while maintaining high level light transmittance
3.Consistent acid etched finish
4.Conducive to high quality edge work
Specification of our glass floor
Size: As customers' requirement.
Max size we could supply:3300x8000mm
Thickness 8+8+8mm 10+10+10mm 12+12+12mm 15+15+15mm
The type of glass:
Clear tempered laminated glass,
silk screen laminated glass,
tinted laminated glass,
Acid etched laminated glass,
special processed anti-slip laminated glass
The Color of the glass:
Clear,F green, Dark green,Bronze,Euro bronze,Dark Grey,Euro grey, Ford Blue,Dark blue.
Other requirements as per customer
Applications:
Hotels, restaurants,coffee shops
Stages,stairs,landscape lobbies
Showcases,KTV and other entertainments,clubs
Road surface where need to be marked,such as airport,railway stations, sports
center,super market,museum,shopping malls etc.
Package:

Special designed plywood crates with metal belt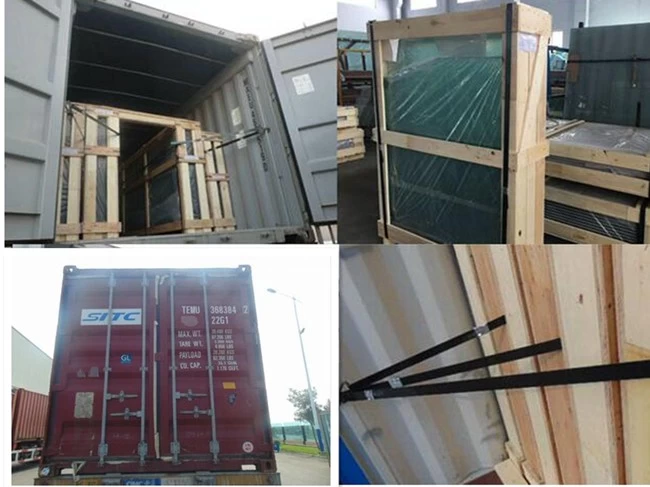 SHENZHEN JIMY GLASS CO., LTD.
Tel:0086 13632649216
Contact Person:Trista
PDF Show:PDF

Other Products