Browse Categories
Subscribe

Get email updates on new products
China high quality mufti-layer PVB and SGP tempered laminated glass manufacturer
Multi-layer tempered laminated glass includes Triple,four-layer,quintuplicate toughened laminated glass,etc.
High security, and create aesthetic sense to building
Size: Max 3000*8000mm, Mini 300*300mm, any customized measurements
Popular glass thickness: 6+6+6mm, 8+8+8mm, 10+10+10mm, 12+12+12mm, etc.
Use as glass floor, glass staircase, glass bank door,skylight,ceiling,etc
Production time within 15 days after order is confirmed
China safety triple/ four-layer /quintuplicate PVB/SGP toughened laminated glass suppliers
Multi-layer laminated glass is a safety glass formed by multiple layers of PVB or SGP film, and then bonded together through high temperature and high pressure. Multi-layer tempered laminated glass includes three layers tempered laminated glass, four-layer tempered laminated glass, quintuplicate toughened laminated glass,etc. We are professional produce in tempered glass, laminated glass, tempered laminated glass, low iron laminated glass, curved laminated glass, jumbo size laminated glass,etc.
Specification:
Original glass/raw glass: clear float glass, low iron float glass, tinted glass, reflective glass,
Acid etched glass, low e glass,etc.
Glass thickness: 6+6+6, 8+8+8, 10+10+10,12+12+12,15+15+15,19+19+19 etc.
Max size: 3300x12000mm
Processed: cut to size, drilling holes, notch/cutout, polished edge, corner edge, logo printed,etc.
Glass type: Multilayer transparent laminated glass, Multilayer colorless laminated glass, Multilayer low iron laminated glass, Multilayer tinted laminated glass, Multilayer reflective laminated glass, Multilayer acid etched laminated glass,etc.
Features
1. Safety: Tempered Laminated glass when broken by impact after installation in buildings, it will still remain in the original frame. Persons inside and outside the buildings will not be hurt by splashing glass fragments.
2. Hurricane and Earthquake Resistance: Even if glass is broken, it will not fall down on the ground. It will stay at the original place.
3. Explosion and Bullet Resistance: Multilayer tempered laminated glass is produced for different class of bullet/explosion resistance glass.
4. Anti-ultraviolet Radiation: It is very effective in blocking ultraviolet rays from the sunlight. A blocking rate as high as 99% can be achieved.
5. Noise Reduction: PVB film can insulate and absorb sound so as to reduce noise.
Multilayer toughened  laminated glass main used on the architecture place which required highly security.
» Banks,
» Financial Institutions
» Police Stations
» Consulates
» Security Huts
» Shopping Malls
» Museums,
» Institutions for public exhibition that is for the precious pieces and furniture.
» Government agencies
» Foundations and Associations
» Jewelers and Exchange Offices
» The roof and ceiling glass
Safety three layer Laminated Glass, four-layer laminated glass, five-layer laminated glass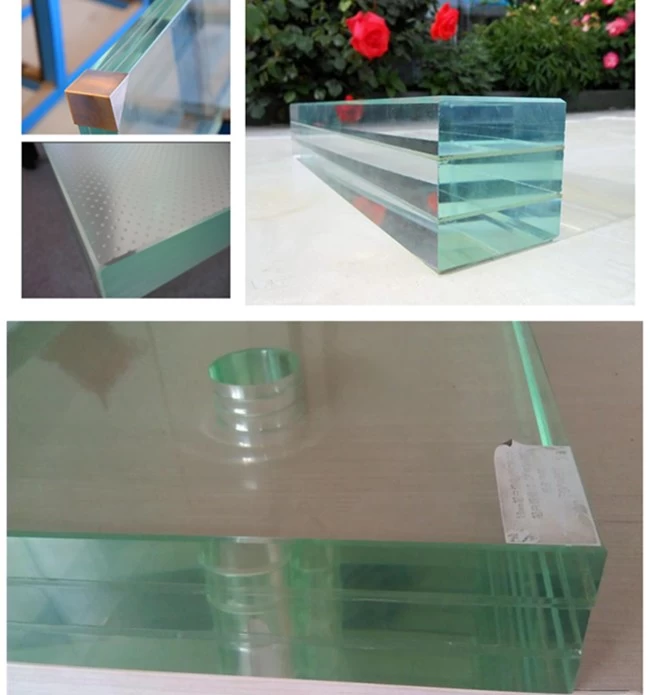 Our Laminated Glass Production Line: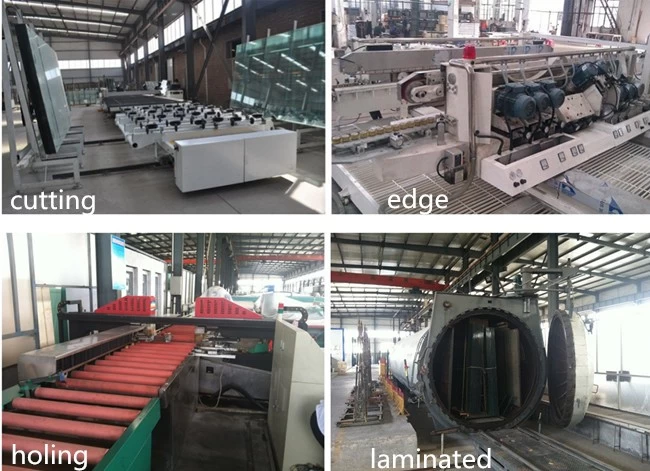 Our safety packing and loading :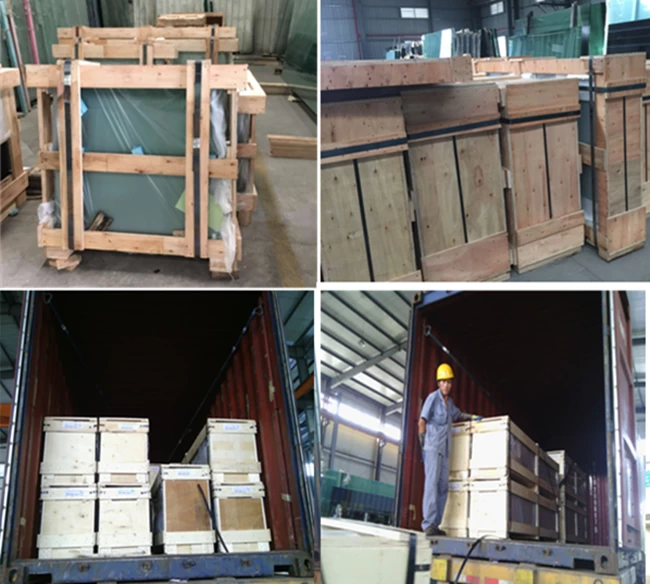 MULTI-LAYER LAMINATED GLASS USED FOR STIAR, RAILING, FLOOR,BALUSTRADE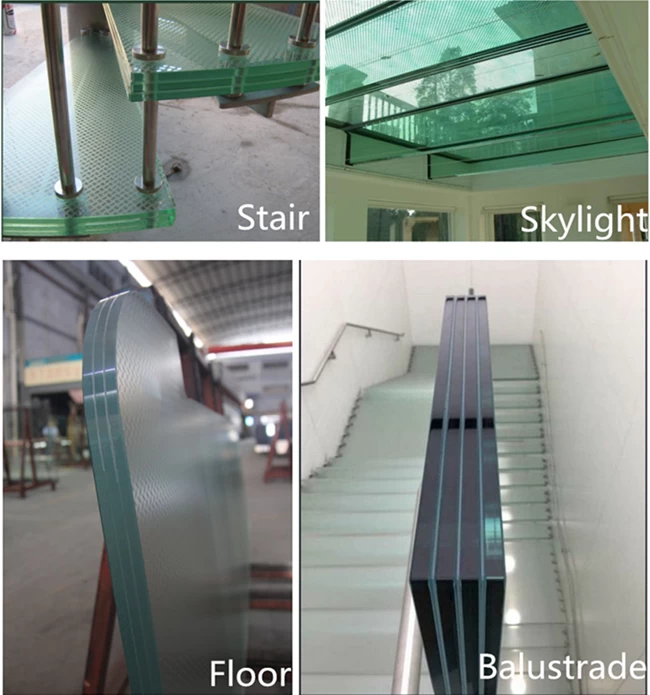 SHENZHEN JIMY GLASS CO., LTD.
Tel:0086 13691830956
Contact Person:Kiky
PDF Show:PDF

Other Products