Browse Categories
Subscribe

Get email updates on new products
8mm clear hot bending glass also known as 8mm curved annealed glass
Name:8mm clear hot bending glass
Single layer glass,laminated glass and insulated glass can make desired shape after hot bending process.
Customized Shapes such as cylinders, s-curves, z-curves, u-curves, double curves, multi-radius, etc.
Thickness: 4mm 5mm 6mm 8mm 10mm 12mm 15mm 19mm, etc.
Size: Max: 6000mm*3000mm, Mini: 300mm*300mm, any customized size
Popular use on furniture and architecture like aquarium glass, glass shelf, showcase, etc.
Pack in strong export plywood crates to avoid any broken
8mm clear hot bending glass also known as 8mm curved annealed glass
What is 8mm hot bending glass? 
8mm hot bending glass is from 8mm flat glass heated until red hot and soften, carefully formed to the desired shape by mold, then heat-strengthened by forced cooling to store moderate energy within the glass. The bent glass offers generally a twofold increase in strength compared to 8mm annealed glass of the same thickness, but if broken, hot bending glass breaks into fragments that are somewhat larger and more sharp than curved tempered glass. So hot bending glass is not safety glass.
Advantage of hot bending glass: 
1. The hot bending glass does not need to joining together can achieve a more graceful lines.
2. The shape of hot bending glass can be customized.
3. Hot bending glass have more decorative applications.
4. The price of hot bending glass relatively lower curved tempered glass.

Specification of hot bending glass: 
Shapes: cylinders, s-curves, z-curves, u-curves, double curves, multi-radius, etc.Any shape according to customers' requirement is available.
Thickness: 4mm,5mm,6mm,8mm,10mm,12mm,15mm,19mm, etc.
Max. Size: 8000mm*3660mm Min. Size: 100mm*300mm,any customized size
Min. Radius: 450mm.
Color: clear, ultra clear, gray, green, blue, bronze, etc.
Glass type: clear glass, low iron glass, tinted glass, reflective glass, pattern glass, acid etched glass, screen printing glass, laminated glass,insulated glass,etc.

Application of hot bending glass:
• Use on furniture like cabinet door, aquarium, wall shelves, display showcase, coffee table, etc.
• Use on building like curtain wall, sightseeing elevator, barriers, shower screen, etc.
• Use on decoration like partition wall,glass wash basin,aquarium,glass ornaments,etc.
Picture of  8mm hot bending glass:

Different shapes bent glass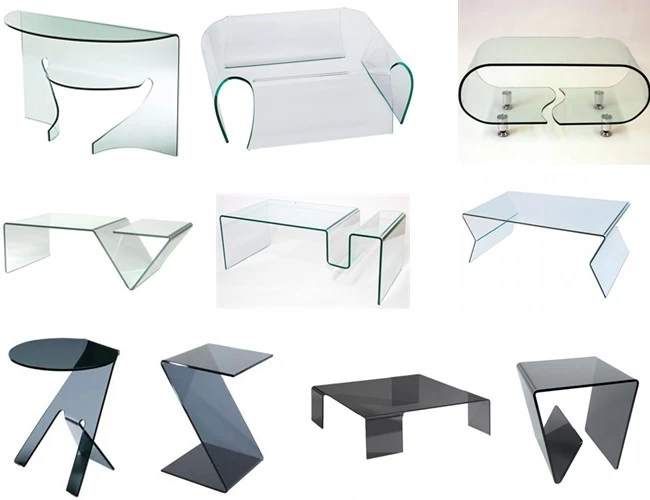 Hot bending glass application: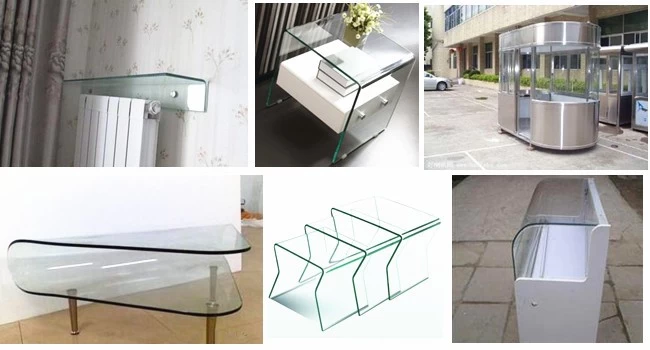 Bent glass factory and safety loading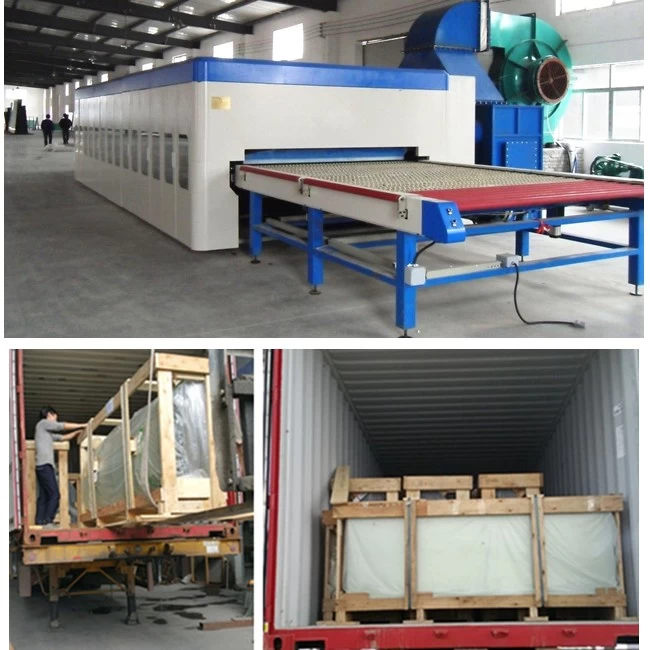 SHENZHEN JIMY GLASS CO., LTD.
Tel:0086 13640928556
Contact Person:Bernice
PDF Show:PDF

Other Products