Browse Categories
Subscribe

Get email updates on new products
25.52mm 26.28mm 27.04mm 12+12mm flat and curved safety low iron clear SGP tempered laminated glass China manufacturer
SGP interlayer thickness 0.89mm, 1.52mm, 2.28mm, 3.04mm, etc.
Total glass thickness 25.52mm (12124) 26.28mm (12125) 27.04mm (12126), etc.
Glass size max 3000*8000mm, any customized size could be produced
Processing: polished edges, drill holes, cut notches, etching, screen printing, etc.
High safety, outstanding clarity, and great weather resistance
Production time about 15 working days after order is confirmed
12+12mm SGP tempered laminated glass China manufacturer
Description
12+12mm SGP laminated glass is a kind of high safety glass which is made with two pieces 12mm tempered glass with SentryGlas® interlayers (from Dupont). Compared with the 12+12mm normal PVB laminated glass, it is much stronger and clearer, offers better impact and moisture resistant performance, could against terrible weather like storms, hurricane, etc.
Specification
- SGP interlayer thickness 0.89mm, 1.52mm, 2.28mm, 3.04mm, etc.
- Total glass thickness 25.52mm (12124) 26.28mm (12125) 27.04mm (12126), etc.
- Glass size max 3000*8000mm, any customized size could be produced
- Glass type: flat and bent SGP clear tempered laminated glass, flat and curved SGP low iron toughened laminated glass, etc.
- Processing: polished edges, drill holes, cut notches, etching, screen printing, etc.
Advantage
- High strength: the SGP laminated safety glass is five times stronger and up to 100 times stiffer than normal PVB/EVA laminated glass.
- High safety: The SGP security laminated glass retains its character and maintains a residual barrier, even after the glass broken, it is standing, not falling down.
- Great weather resistance: The SentryGlas® interlayer toughened laminated glass can be against to the severe weather like storms, hurricane and cyclone, even can withstand bullets or bomb blasts.
- Outstanding clarity: Yellow index is smaller than 1.5, even after years of service, the SGP hardened tempered laminated glass will be lasting superior beauty.
- Save material: Use SGP structural laminated glass, could use thinner glass to reach stronger performance, and the architects and designers could do the construction with less visible metal support.
Application
- Hurricane resistant glass windows, doors and skylights
- Bullets or bomb blast resistant glass walls and facades
- Minimally supported and open-edged railings, balustrades and canopies
- Structural glass flooring, stairs, walkways and pedestrian bridges
- Any others where require high strong construction material
Note
Except two layers SGP laminated glass, we also produce customized triple SGP tempered laminated glass like 6+6+6mm, 8+8+8mm, 10+10+10mm, 12+12+12mm, 15+15+15mm, 19+19+19mm, forth layers SGP safety laminated glass, etc.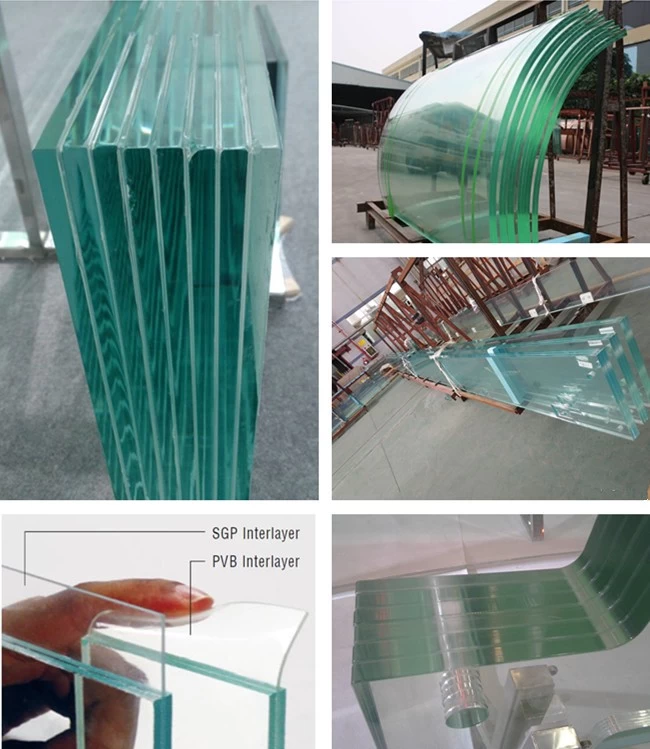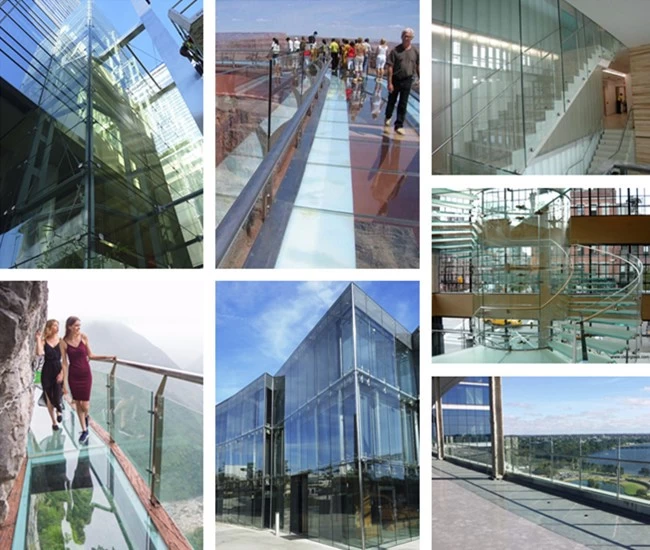 SHENZHEN JIMY GLASS CO., LTD.
Tel:0086 13662630556
Contact Person:Eileen
PDF Show:PDF

Other Products