Browse Categories
Subscribe

Get email updates on new products
Environmentally friendly recyclable 6mm 7mm ultra clear U profile channel glass
ultra clear U profile glass, also named low iron U shaped glass,super white U channel glass;
Ideal light transmission, good sound insulation, excellent thermal insulation;
Glass thickness 6mm,7mm, Flange Height 60mm, Max. Length 6000mm;
Surface embossing types: Transparent super white, ice pattern and ripple;
Used as interior or exterior walls, partitions, windows and roofs.
Environmentally friendly recyclable 6mm 7mm ultra clear U profile channel glass
Ultra clear U profile glass introduction:
Ultra clear U profile glass manufacture by special processed materials.They carefully melted down in the oxygen-fired environmentally friendly glass molding oven. Cast in sheet form whilst still molten soften,it is rolled and the side wings are formed to create a U shaped profile. It is then cooled and hardened.After the precisely controlled cooling process, the desired lengths are automatically cut, checked for quality, and packaged in batches for safety transport.Ultra clear U profile glass provides outstanding light transmission and clarity that makes any application with special decorative or structural elements more vivid and true.
Ultra clear U profile glass advantages:
U glass can be used in flat and curved applications and the channels can be fixed horizontally or vertically. The U glass can be installed single glazed or double glazed.It available in varying dimensions, width have option 232mm, 262mm and 332mm:lengths up to a maximum of 6000mm, and it is designed to can cut to size.
How U glass is connected and secured to the perimeter frames means that by fitting the glass vertically, fitting long U glass sheet can be achieved without support parts,normal glass like 12mm tempered glass or 4+9A+4mm insulated glass use for curtain wall need visible support parts,that will affect the design beauty.
Low iron U-shape glass available in total clear tint or extra clear tint.In day time with nature light,building by low iron U-shape glass is white,crystal and grandeur:at night with variety light design,the ultra transparent U-glass curtain wall completely reveals the true light color,the building looks very beautiful and elegant.
Ultra clear U profile glass features:
Safety:Ultra clear U profile glass can be tempered U-glass for higher security.
Beautiful and trendy design:simple and unique design,jerk free movement,special than normal building
Easy installation:Simple installation methods and accessories, shorten the installation time and cost,
Diffusing insulating panels used(heat insulation,soundproof),
Energy saving:glass coating with low radiation, sky blue, ceramic color, sand blasting process, etc.
Light weighted:ultra clear U shape glass is much lighter than the reinforced concrete.
Scratch free:pattern glass surface like ice pattern,transparent super white and ripple (thick ripple and thin ripple), special patterns can be produced as per customers' requirements.
Environmentally friendly 100% recyclable.
Low iron U-shape glass application:
Ultra clear U profile glass use as outdoor curtain wall glass, interior partition glass, roof glass in hotel.office building.shopping center.hospital and garden,etc.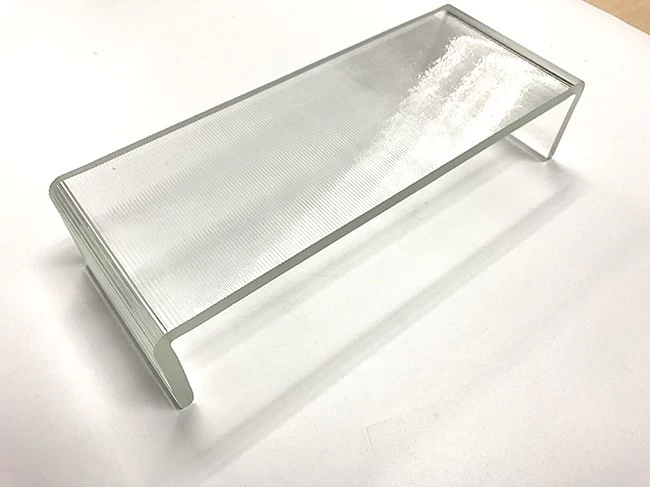 Ultra clear U profile glass application: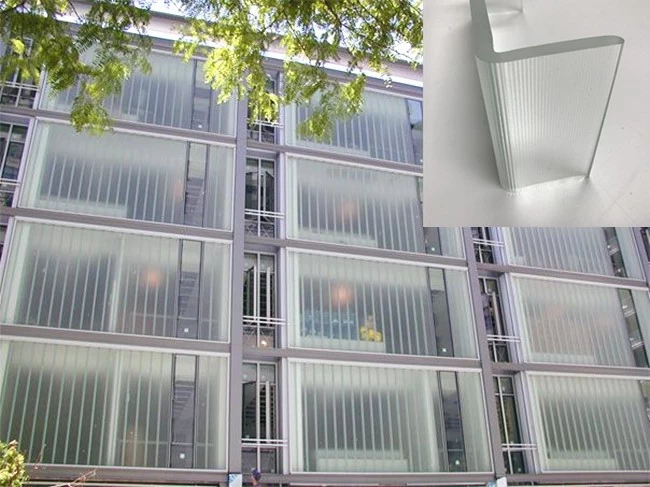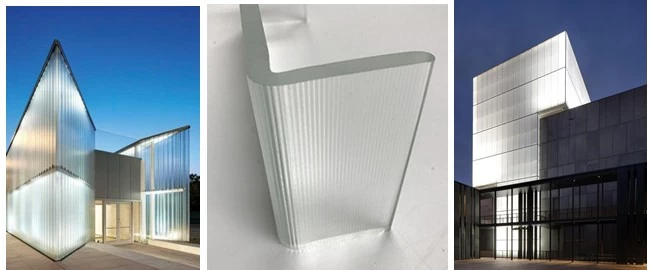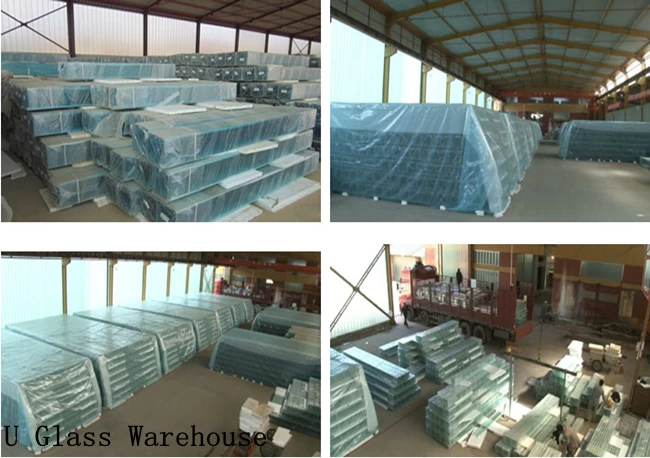 SHENZHEN JIMY GLASS CO., LTD.
Tel:0086 13640928556
Contact Person:Bernice
PDF Show:PDF

Other Products